Free Shipping
If you live in the US, you don't pay for shipping. No minimums, no restrictions, no fine print.  International shipping will cost you what it costs us.
Images Optimized for Canvas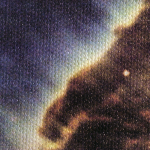 We spend hours adjusting the images for each size canvas we print. We craft the image to match the characteristics of the canvas and ink.   We approach it as an artistic expression of transferring the image to canvas.
We offer a variety of standard canvas sizes that we have tested to produce the quality we require.
If you want an image that we don't stock, we will research, edit and print a custom canvas at your request.
Innovative Design
1.25″ stretcher bar depth – will keep your canvas tight for years.   We have  seen some printers charge up to $45 extra for this – we include it no additional cost.  Also we don't have an option for a frame depth smaller than 1.25″  it just doesn't hold up.
Mounted sawtooth brackets – ready to hang either portrait or landscape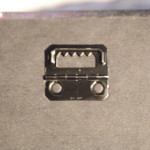 Durable construction
 Ships in 3-4 business days
Solid Backing
We don't understand why everyone doesn't do this – it's just fundamental to building a solid frame that will keep your canvas tight for years.  Every frame is built with a solid fiber mounting board backing to support the canvas and keep it from deforming and loosening.
No exposed staples. Perfectly clean look.
Your canvas will always look as tight and flat as the day it was made.
 Quality Corners
A  professional finish with no bulges or gaps.  This also helps keep the canvas flat and tight.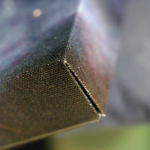 Genuine Artist Canvas
A classic texture and distinctive artistic look.
Eight-Color Inkjet Printing
Pigment based archival inks for exceptional fade resistance. Our eight-color, Giclee quality, inkset provides a vibrant color range and accurate color resolution.
Ultimate Protection
Every canvas print is finished off with our clear coating, providing a scratch and UV resistant layer with a satin luster.
Our Philosophy
We build our canvas wraps with quality materials at an attractive price.  We want you to recommend us and come back when you're in the market for your next canvas.